Helping students become expert independent learners. The goal of Syracuse University's Center for Learning and Student Success (CLASS) is to promote academic success for all Syracuse University students by providing and facilitating academic support services including tutoring, academic coaching, workshops, referrals, and academic integrity education and administration.

Coach Spotlight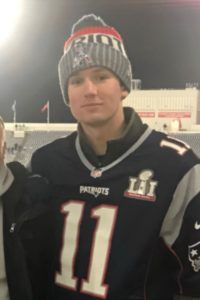 Sam Marteka
Year: Junior
Major: Sport Analytics
Sam Marteka is a Junior from Middlefield, CT majoring in Sport Analytics and triple minoring in Strategic Management, Sport Revenue Management & Operations, and Sport Management. After graduation, he aspires to be a top-level sport/entertainment industry executive. His favorite course so far at Syracuse University has been LPP 255: Introduction to the Legal System. When he's not busy coaching or studying for his own classes, he enjoys watching and playing sports, working, exercising, and volunteering. For all the football fans out there, here's a fun fact: Sam's hometown is the exact midpoint between the Patriots' and the Giants' stadiums!