CLASS Spotlight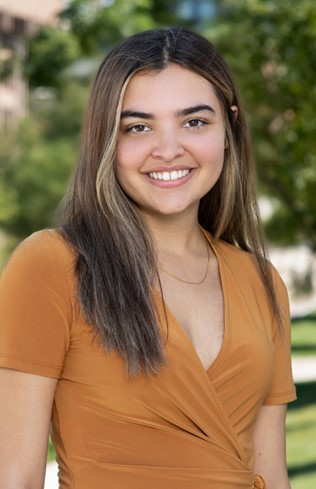 Maggie Sardino
Year: Senior
Majors: Writing and Rhetoric & Citizenship and Civic Engagement
Maggie is a senior double majoring in Writing and Rhetoric & Citizenship and Civic Engagement, and minoring in Public Communications Studies. She hopes to pursue a master's degree in Digital Humanities after graduating from SU and eventually design and facilitate community-based storytelling initiatives. In addition to working as an academic coach with CLASS, she is a research assistant in the Engaged Humanities Network. In her free time, Maggie enjoys listening to music, going for walks and spending time with friends.
---
The Center for Learning and Student Success (CLASS) provides and facilitates comprehensive, high-quality academic support services in partnership with offices and academic departments across Syracuse University. CLASS services are updated annually to meet the changing needs of the university's diverse student body. Services include group and one-on-one tutoring, academic coaching, and academic integrity education and training designed to help students use research-based learning strategies to achieve their academic goals.
Guiding Principles of CLASS
Evidence-based programming: we offer academic support services with a demonstrated record of improving student outcomes and utilize nationally recognized standards for certification, training, service delivery, and assessment.
Peer-to-peer focus: we train undergraduate and graduate students to serve as peer tutors and coaches using a program delivery model that provides mutually reinforcing teaching and learning experiences.
Empowering students through research-based learning strategies: we design programming to help students understand and use effective study strategies rooted in the cognitive science of learning.
Supporting the whole student: we recognize the role that emotional, social, financial and other personal circumstances play in student success and partner with offices across campus to help students get the most out of their Syracuse University education.
Contact CLASS at 315-443-2005 or class@syr.edu for additional information about any of our services or to inquire about additional support options.
Official information about COVID-19 is available on Syracuse University's website.