Helping students become expert independent learners. The goal of Syracuse University's Center for Learning and Student Success (CLASS) is to promote academic success for all Syracuse University students by providing and facilitating academic support services including tutoring, academic coaching, workshops, referrals, and academic integrity education and administration.

CLASS Spotlight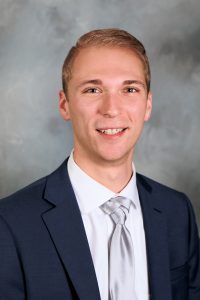 Anthony Mower
Year: Graduate
Major: Higher Education
Anthony grew up in Maryland, right outside of Washington D.C. He attended the University of North Carolina at Charlotte where he attained a bachelor's degree in Psychology and Biology. During his undergraduate experience he served as a Supplemental Instruction tutor for the Biology department, had many leadership roles throughout campus, and worked in the Dean of Student's Office. After graduating from UNC Charlotte, Spring 2017, he began working at Millsaps College in Jackson, MS. He worked there for two years before coming to Syracuse. Currently, he is working on his Master's Degree in the Higher Education Department. Additionally, he works in the Office of Fraternity and Sorority Affairs as Graduate Assistant. Anthony hopes to contribute to the student experience by strengthening leadership development opportunities, promoting diversity, inclusion, and equity practices, and giving students the tools to have the best experience possible.